The charm of antique furniture for our room Fenêtres  sur Cour, overlooking the courtyard and the Park, furniture was once  installed in a private room at the Ritz in Cannes.
The bathroom has 1930 bathtub and washbasin.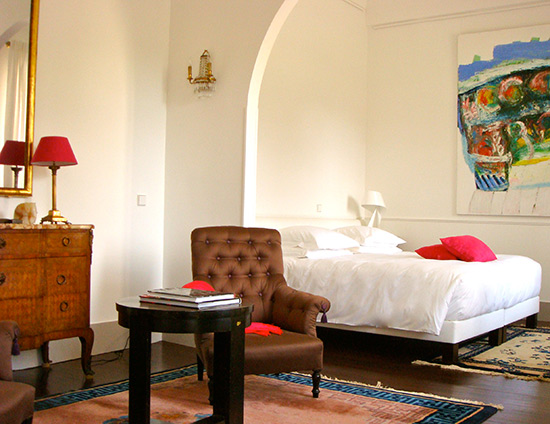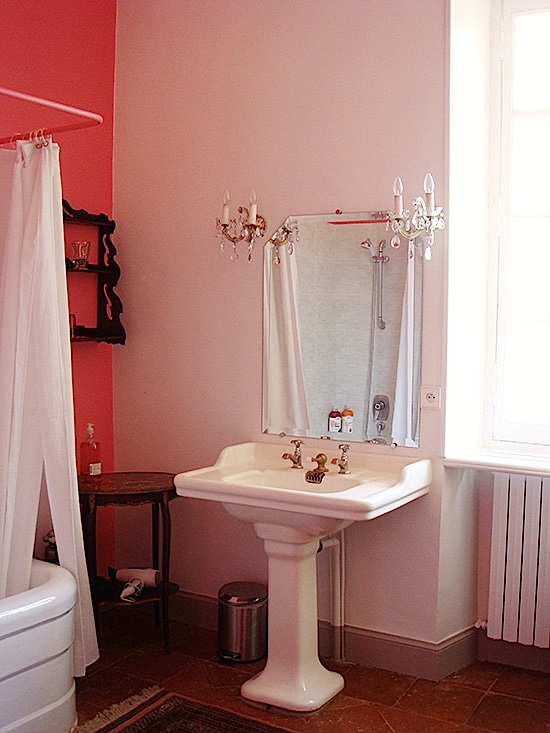 This entry was posted on Thursday, April 25th, 2013 at 12 h 45 min
You can follow any responses to this entry through the RSS 2.0 feed.
Tags: Albi, B&B, bed and breakfast, Château de Degrés, France, holidays, South France, Toulouse, week end, wine tour
Posted in: ROOMS