PROPERTY
In the 15th century, a church dedicated to Saint Sernin was standing in the middle of the park (  Saint Sernin de Curcelles ) The château was built in 1767, probably where an older one was already standing.
The property is crossed by one of the routes to Saint Jacques de Compostelle ( Conques – Toulouse ).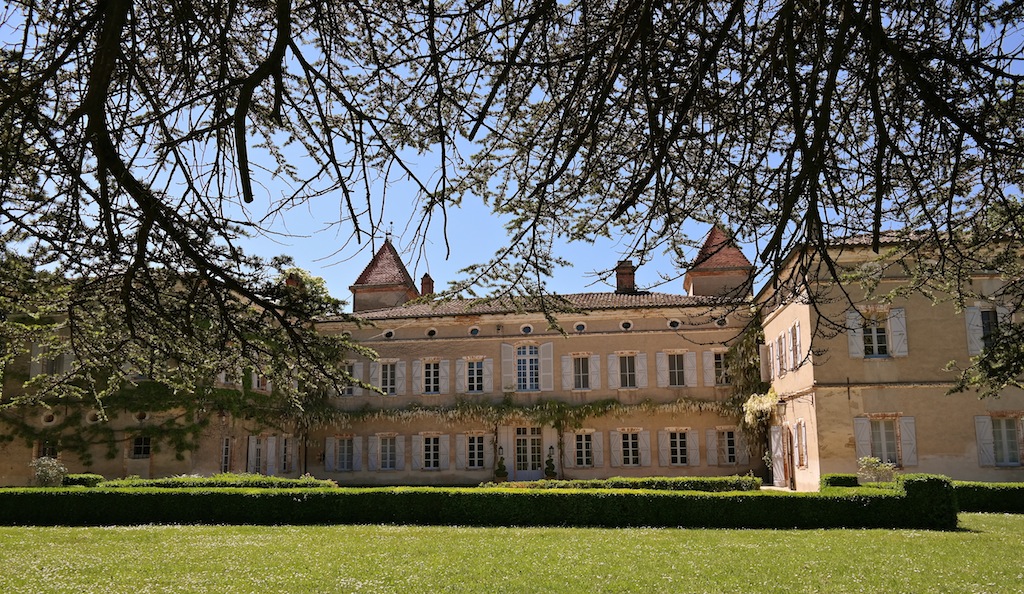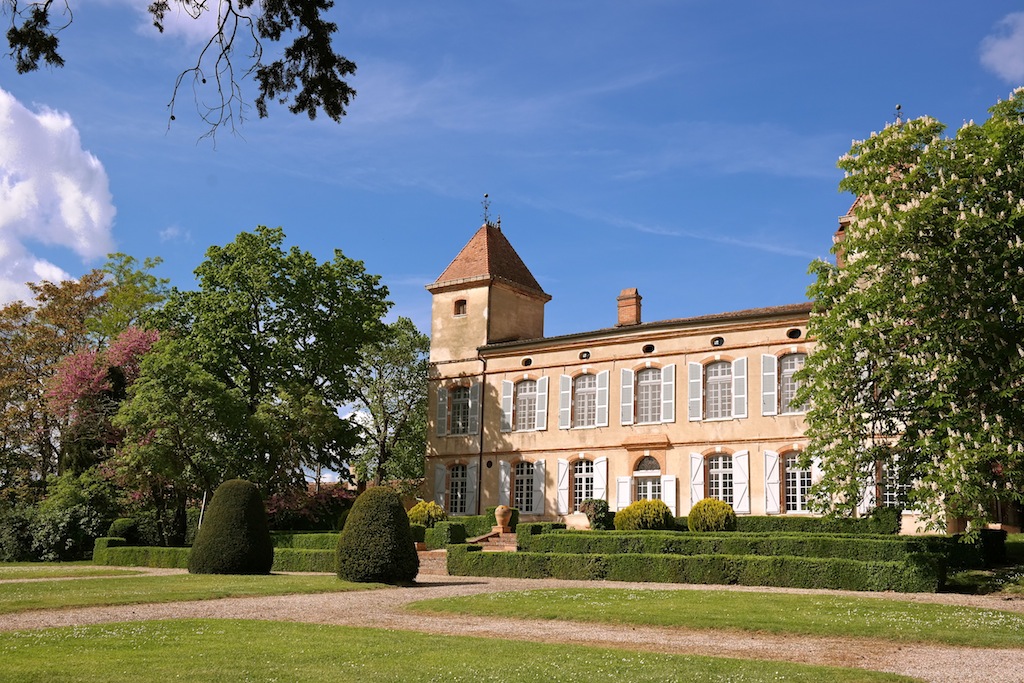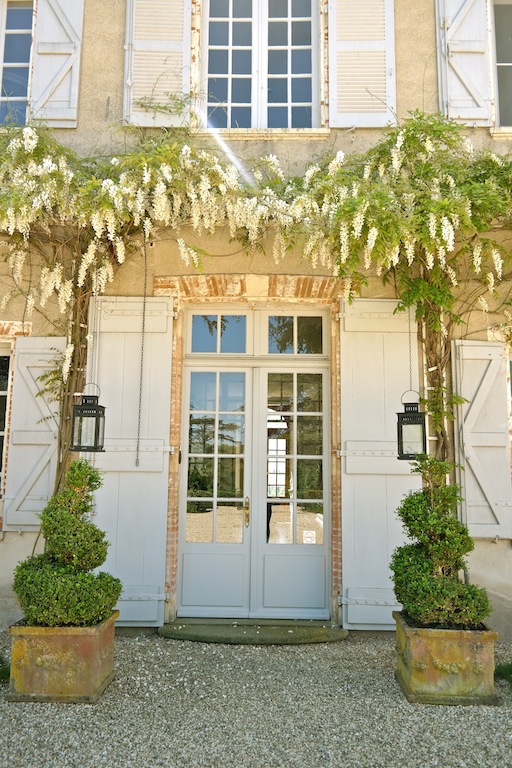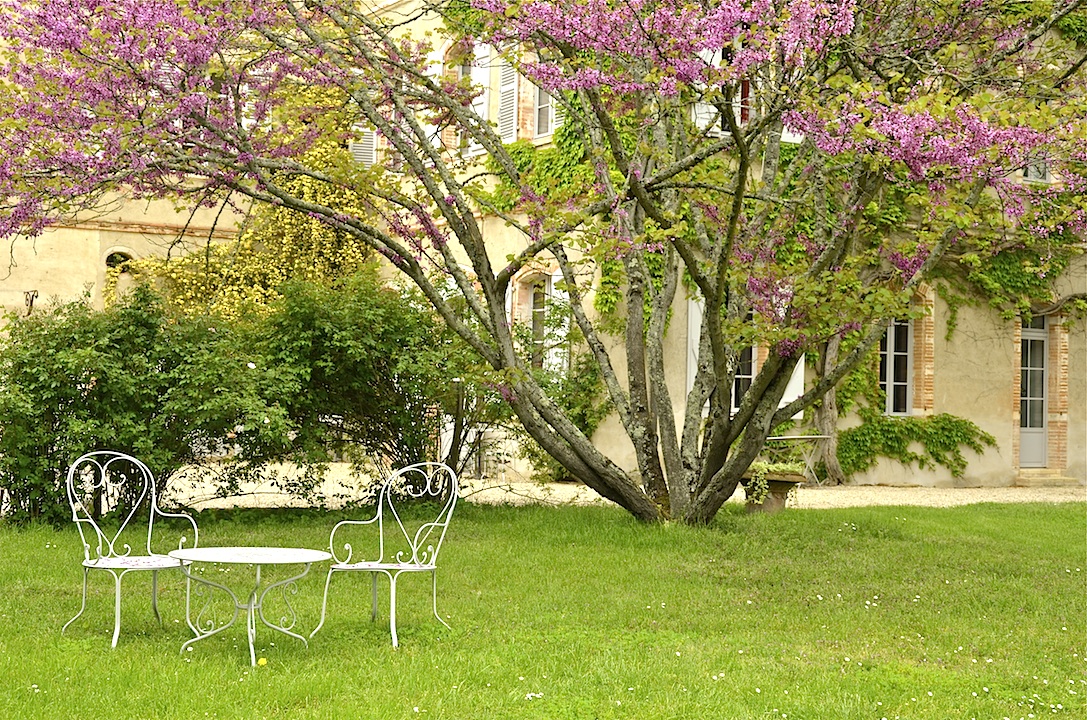 A few minutes away from Toulouse, city of Art and history, wonderful architecture of pink stone, hence called "The Pink City"; and in the other direction,  from Albi – Episcopal city, classified as UNESCO World Heritage –  a center of culture with a beautiful cathedral and the famous museum containing the best pictures or Toulouse-Lautrec, the Château de Degrés offers a view of the whole range of the Pyrenees in the distance.
This beautiful 18 th century chateau provides calm, quietness and beauty, renovated with taste and imagination, it contains artefacts from many different parts of the world, as well as modern art, paintings and ceramics.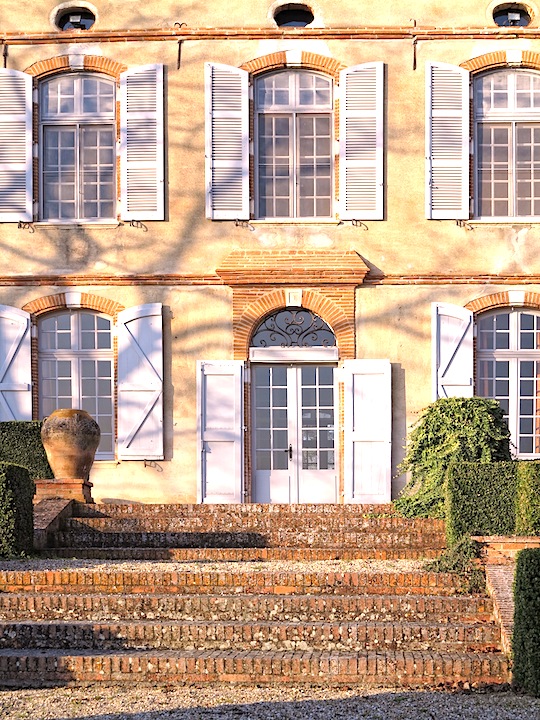 The house still today reflects the original thoughts of the architect of 250 years ago.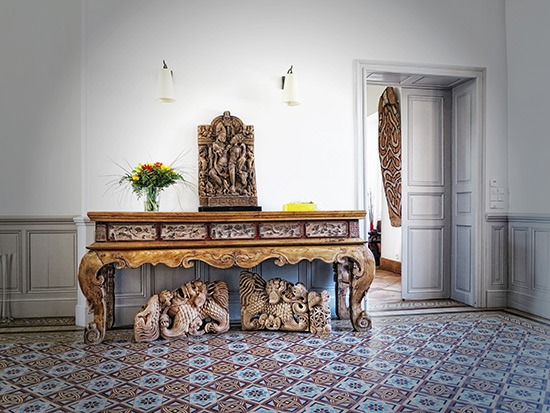 Autumn lights in the dining room.
The swimming-pool which extends the dovecote, is heated from June to September or October depending on the weather conditions.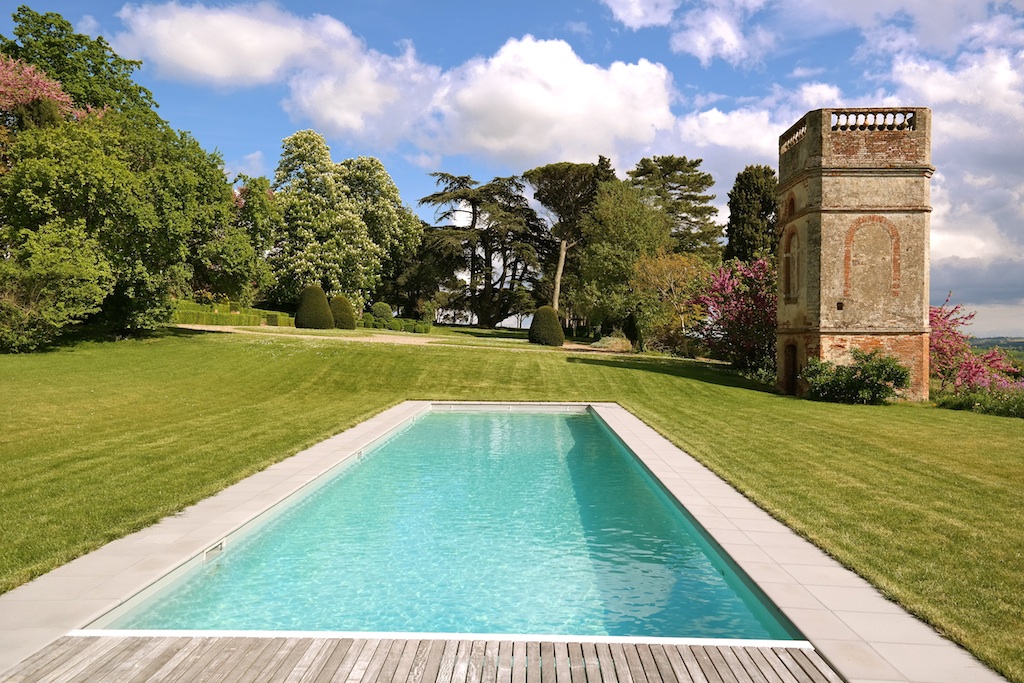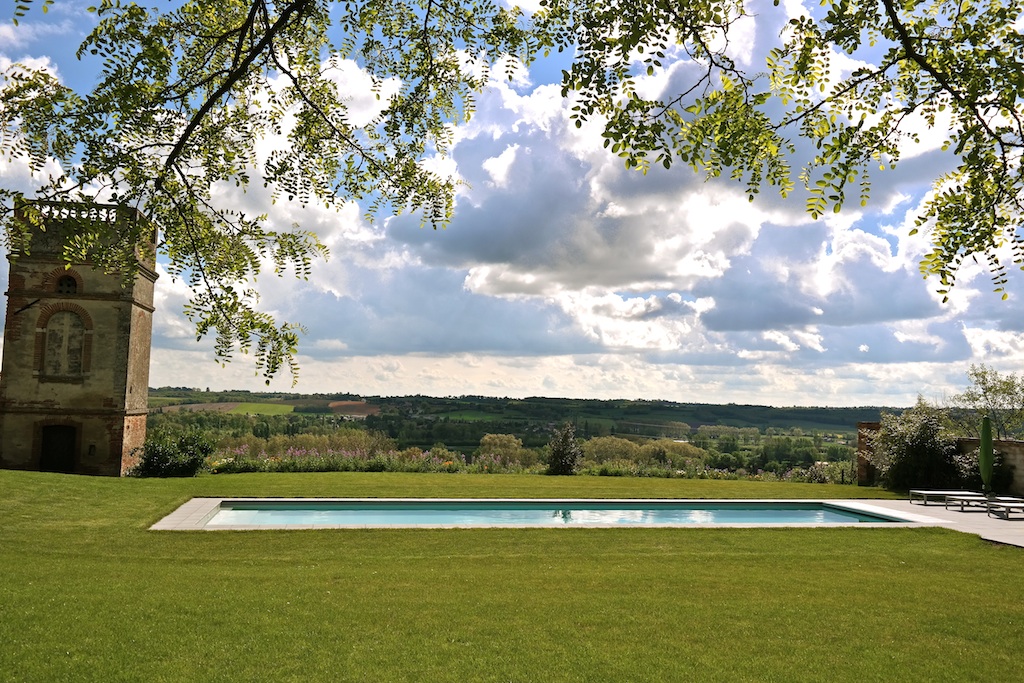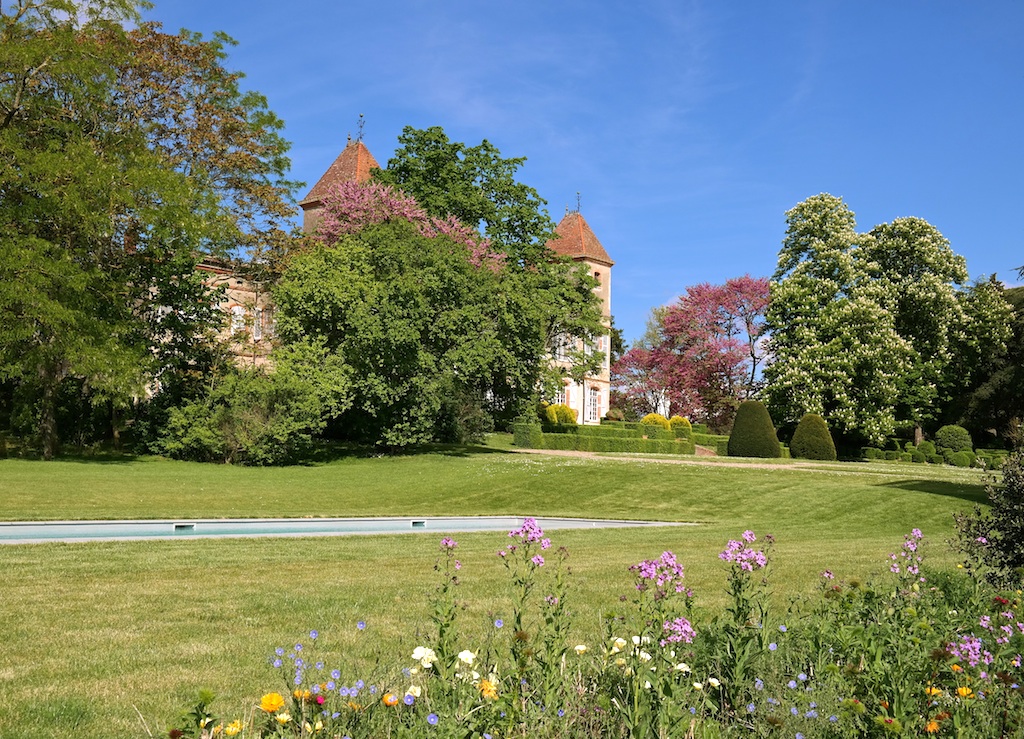 The 20 hectares park is completely surrounded by farmland.  Remarkable for its magnificent trees, particularly for the extensive avenue of stone pine trees, registered on the General Inventory of the French cultural heritage.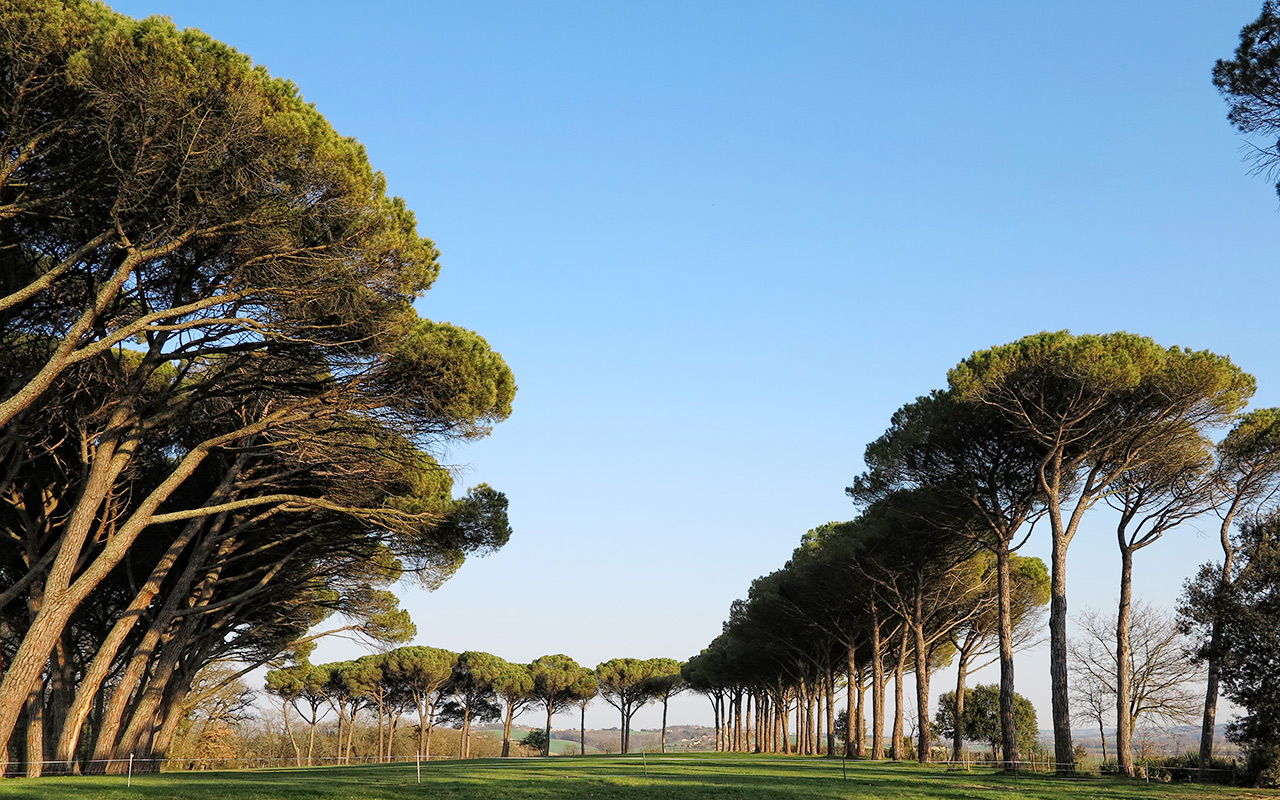 Sunrise in november.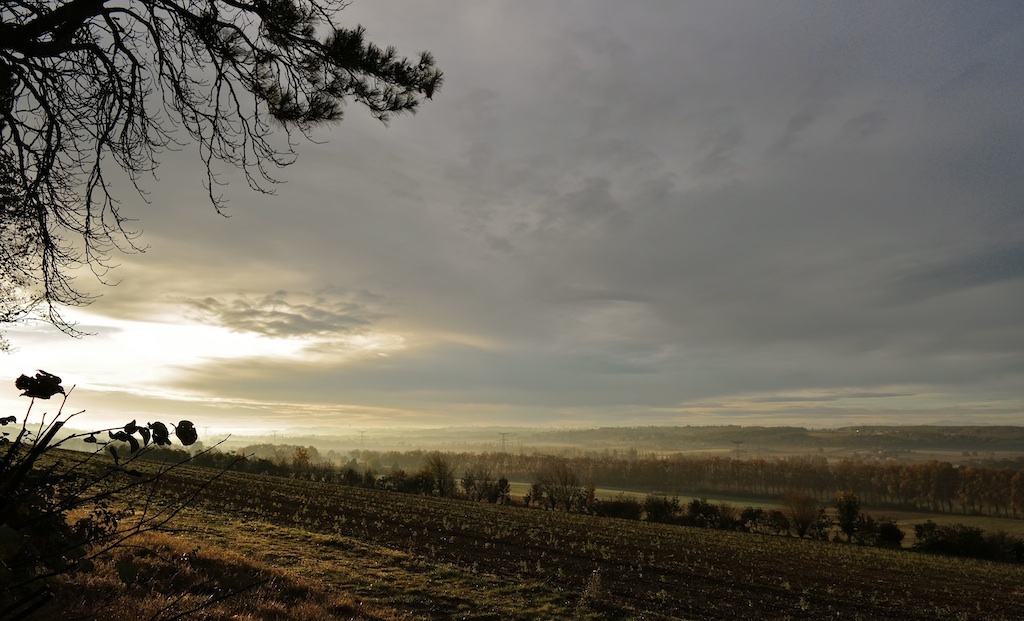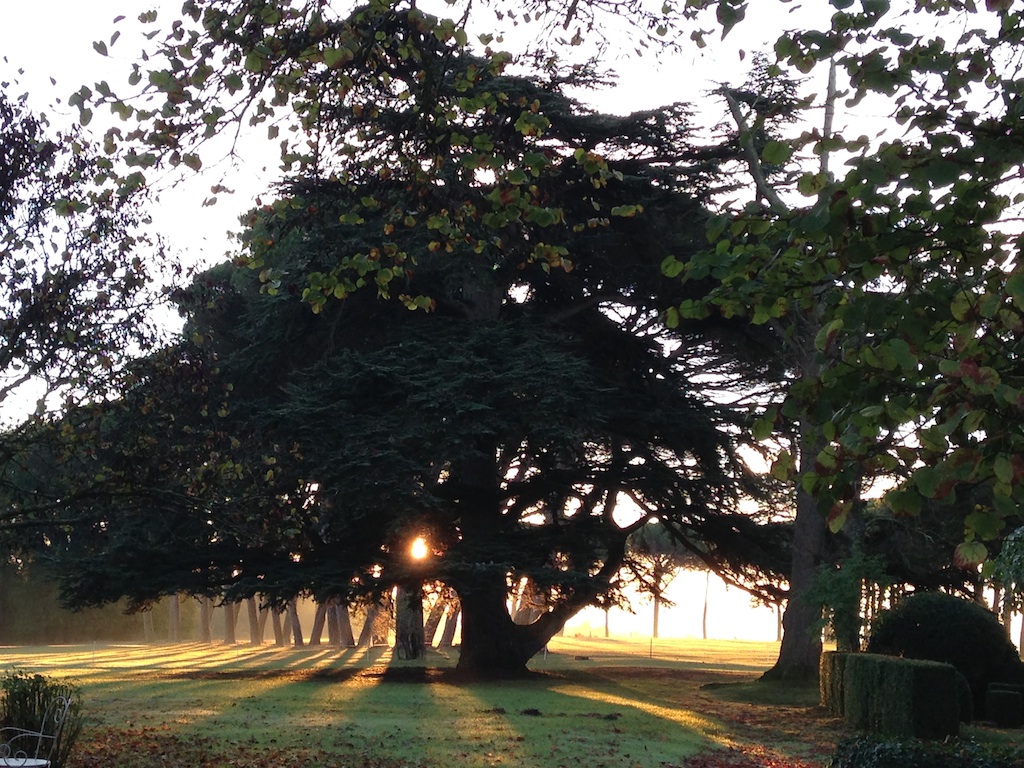 View on the Pyrenees from the south gardens, one morning in november.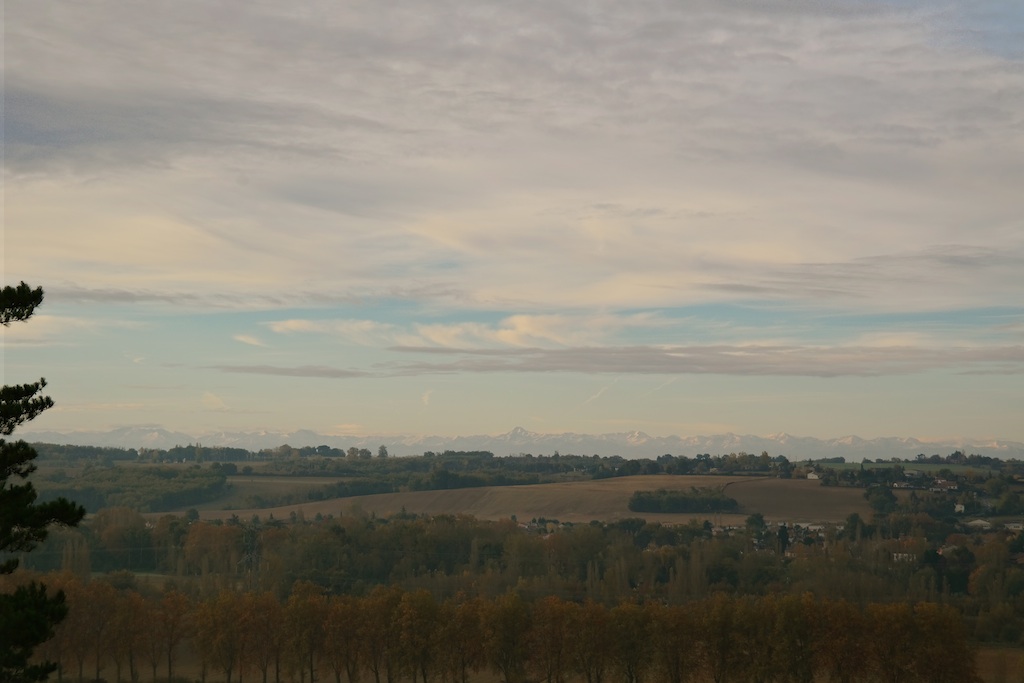 The Park in winter.